Sweet Bean Blends Sampler Pack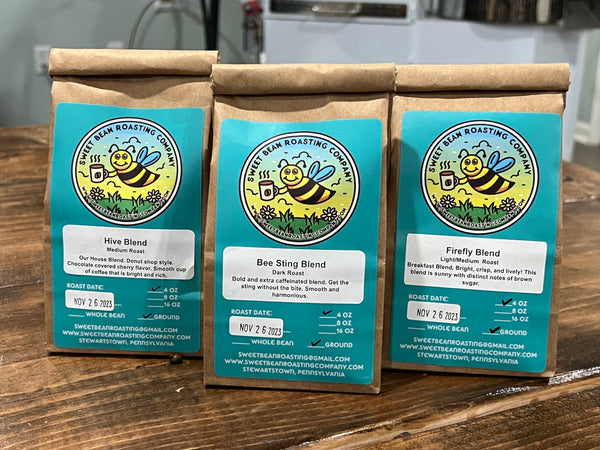 4 oz sample sizes of our three custom blends. 
Firefly Blend: Our breakfast blend. Bright, crisp, and lively. This blend is sunny with a smooth texture and distinct notes of brown sugar.
 House Blend: We describe this blend as tasting like a chocolate covered cherry. It's a smooth drinking coffee that is both bright and rich. 
Bee Sting Blend: Our bold, dark roasted, supercharged blend. Bold in flavor and naturally extra caffeinated. Get the sting without the bitterness. 
*Please select whole bean or your grind preference in the drop down menu. If no selection is made the default is whole bean. Please allow 2-3 business days to ship. If you prefer to have your coffee ground, please allow up to an additional 5 days for the beans to degas after roasting.